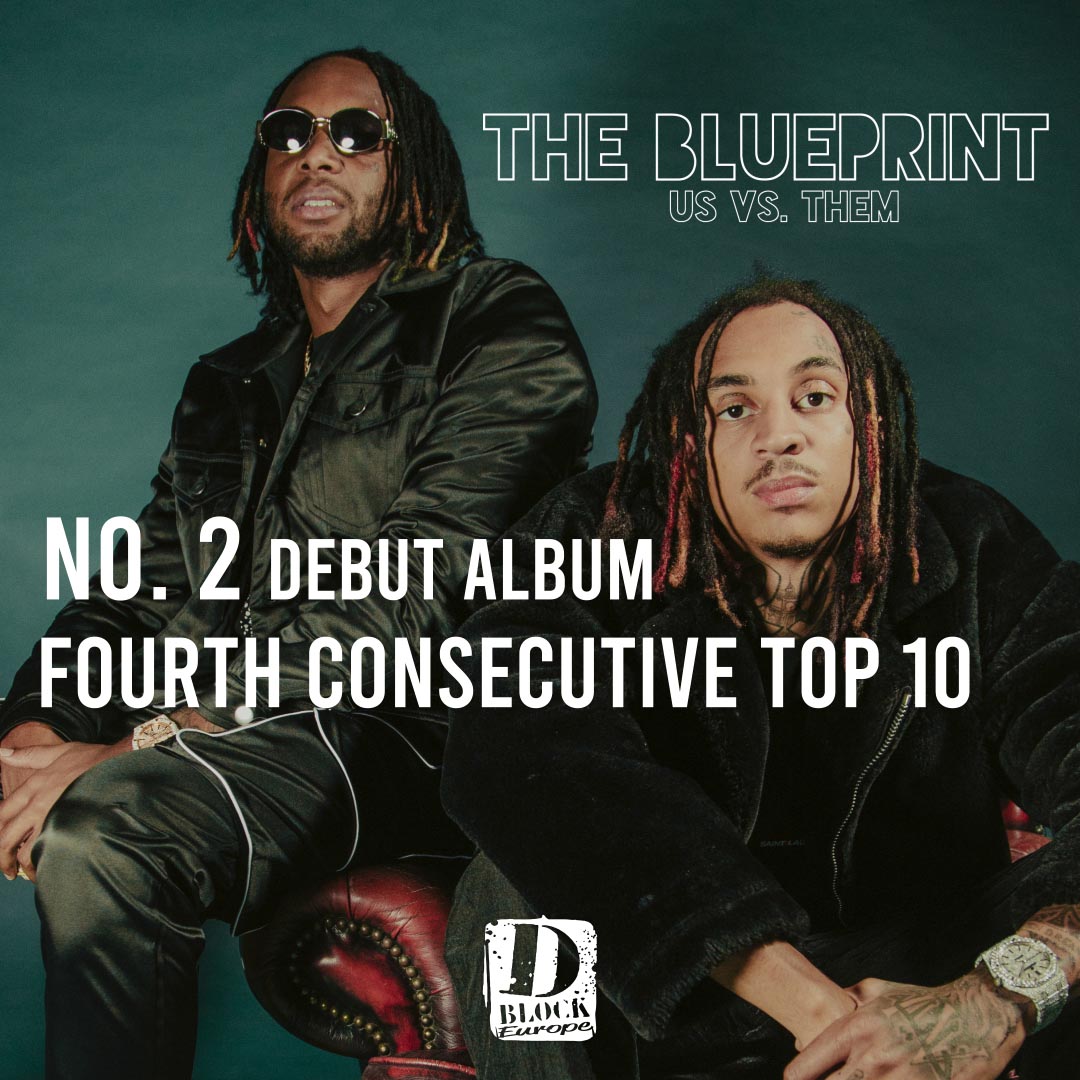 D-Block Europe Land #2 Spot In The Official Album Charts!
D-Block Europe's debut album 'The Blueprint – Us Vs. Them' landed the #2 spot in the Official UK Album Charts. It comes as their fourth top 10 body of work following the release of 'Home Alone', 'PTSD' and 'Street Trauma' in 2019.
See below for 'The Blueprint' – Us Vs. Them Highlights So Far!
UFO ft. Aitch secured the #1 spot in the Official Video Streaming Chart and #11 in the Official UK Singles Chart!
Pop-up shop tour across the UK!
Young Adz & Dirtbike LB climbed the O2 to announce their May 2021 UK Arena Tour!
D-block Europe announced their giveaway!
Check out the stripped-back visual for 'Perkosex'.
Plus brand-new 'Only Fans' video!