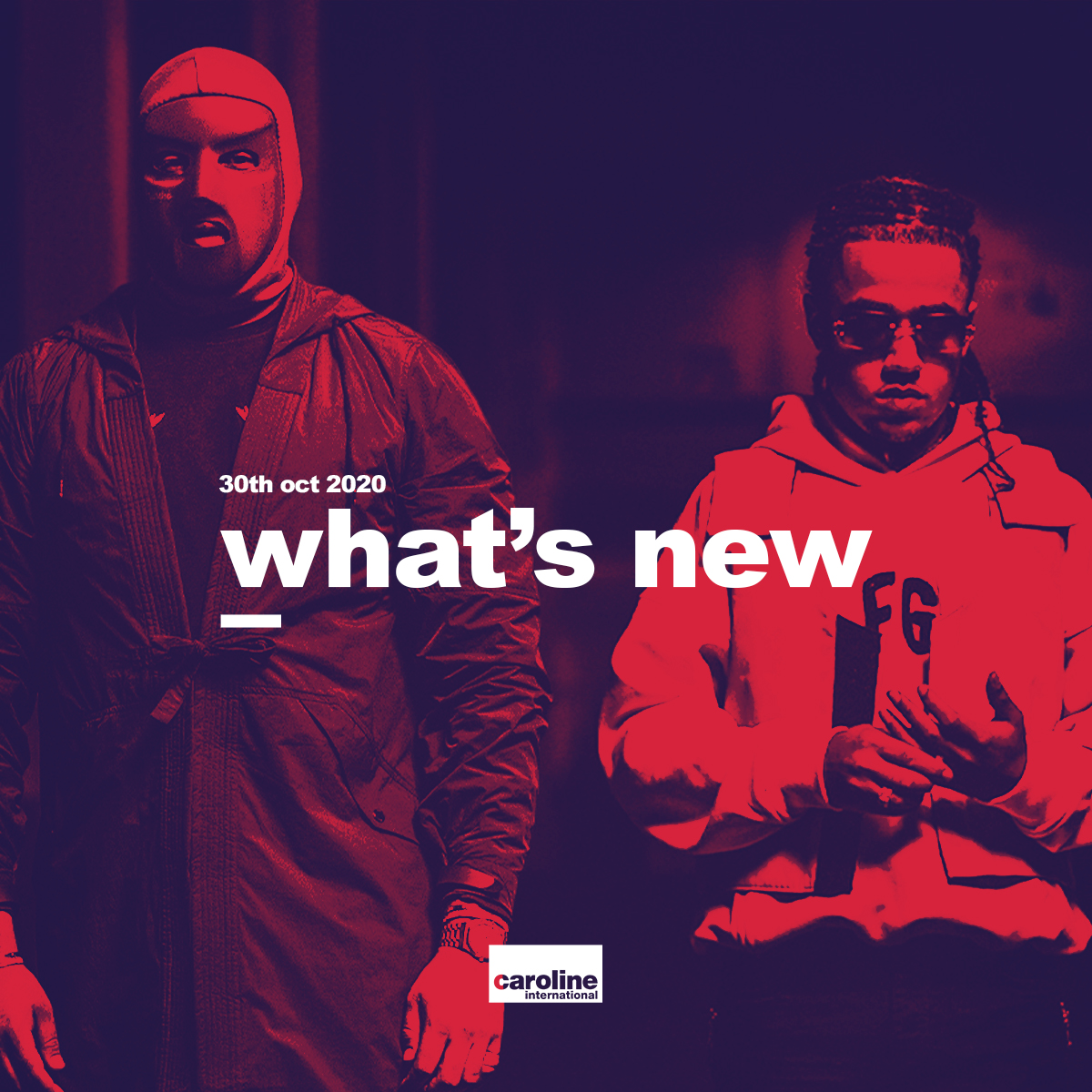 NEW TO CAROLINE THIS WEEK!
Today, M Huncho & Nafe Smallz release their highly anticipated collaborative mixtape 'DNA'. To celebrate the launch of the tape, the pair released visuals to 'Flooded' that see Huncho & Smallz doing what they do best.
Nafe Smallz x M Huncho – Flooded
Buzzard Buzzard Buzzard have returned with brand new single '30,000 Megabucks' and have announced a special live-streamed show set for December, whilst Steven Wilson has released the video for new track 'King Ghost'. The new single is taken from his forthcoming January album 'Future Bites'.
Buzzard Buzzard Buzzard – 30,000 Mega Bucks
Steven Wilson – KING GHOST
On the other side of the pond you'll find the brand new Trippie Redd album 'Pegasus' featuring the likes of Future, Young Thug and PartyNextDoor. Cape Town-born, Germany-raised musician WizTheMC has released his 'What About Now' EP, certain to lift the mood this weekend. Another energy-charged release comes from Israeli pop duo Static & Ben El whose lively 'Shake Your Boom Boom' now features US heavy-hitters, Black Eyed Peas.
WizTheMC – I Know
Static and Ben El x Black Eyed Peas – Shake Your Boom Boom
Follow our Spotify playlist!